The key to creating calm and simplicity in your life is creating simple systems, instead of haphazard systems of chaos that form naturally when we don't give thought to these things.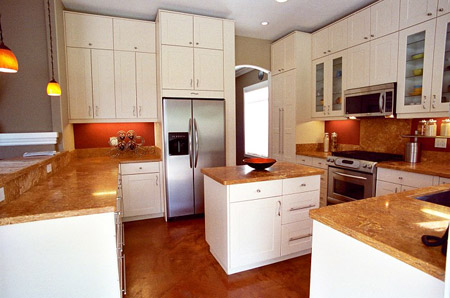 Let's look at how simple systems for chores, cleaning, yard work and errands can simplify your life and bring order to the chaos.
From complicated systems to simple
First, let's take a look at some of the complicated systems we might have for these things, when we don't give them much thought, and how they can stress us out. See, when you don't intentionally design a system, one will form anyway — and it probably won't be an optimal system. But it's the one we use, so we just continue to use it.
For example, let's look at a complicated system that might form for cleaning our house if we don't intentionally design it:
We intend to keep things clean, but our lives get busy, and things come up, and we're tired when we get home. Things start to get messy.
Company is coming over! We clean like crazy at the last minute, raising our stress levels. Still, we only do a quick clean, which means there's still a lot of clutter and mess even when the guests do come over.
We let things deteriorate some more until the next guest comes over, or until we're sick of things. There is really bad dust under the furniture, grime in that "crisper" drawer in the fridge… and we don't even want to talk about the bathtub.
Now, you might not be this bad, but you can kind of get the idea. No system is designed, so things get complicated. And we get stressed out at the last-minute cleaning, and by the constant mess.
The solution
Design a simple system intentionally, making a routine that works for you, and alter it if it doesn't make sense. Write out the system, so it is formal, and try to stick to it as much as possible — religiously, if you can.
Read all of this series
Article by Leo Babauta of zenhabits.net // Kitchen design by BeautifulRemodel.com