Get your kids organized — and accountable — with a tried-and-true method that kids can use to manage their everyday chores: color coding.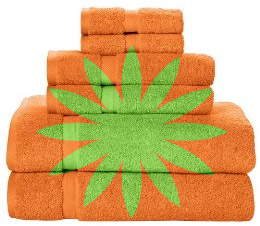 Assigning a specific color to each person in the family works as well for toddlers as it does teens, and makes it easy for parents to keep track of who's had a shower, who didn't put her cereal bowl in the sink, and whose colored hook doesn't have a backpack hanging on it.
To keep your kids from rebelling, you will probably want to limit the visible color-coding to products used at home. (Really, who wouldn't get tired of wearing an orange jacket all the time?)
After you set up your color assignments andincorporate those colors into family chore charts, our tip is to start color-coding in the bathroom. Here are some ways to begin!
Different colors for each person:
Bath towel
Face cloth (washcloth)
Hand towel
Toothbrush
Cup
Towel hook/rail
Use colored stickers or permanent marker to identify:
Travel-size toothpaste tubes
Dental floss containers
Retainer holders/contact lens cases

Something like a bathmat or hand towel can also be designated for use by the group, and that group can have its very own color, or you can use a striped or other multicolored item.
Different colors just won't work with your design scheme? Try sewing some colored ribbon as trim along one of the short edges of the towel, iron on a colored patch in one corner of the towel, or go with monograms.
The towel set shown (with coloring effect added) is from Target