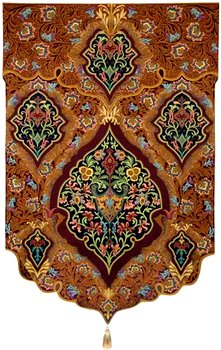 Instead of documenting your brilliant shopping finds after the fact — to use for a home inventory or even just to show your friends — download a picture of the item you're buying from the website at the time of purchase.
This is especially helpful if you need to document items for insurance or tax purposes.
Many websites delete product listings when the item is discontinued or goes out of stock, making it a real chore if you need to revisit your purchases after the fact.
We suggest simply set up a folder on your computer to keep all the downloaded images, or email them all to yourself and make a mail folder for the pictures — you can even keep them alongside your emailed purchase confirmations.
Download your photos (larger is better) by right clicking on the image — or if that doesn't work, press the print screen button ("Prt Scr") on your keyboard, then paste (Ctrl + P) to paste it into a document or email.