Need to get some fitness into your day — but have too much other stuff to do? The FitDesk allows you to exercise comfortably while working, watching TV or going online via your laptop or tablet/iPad.
The design allows you rest your elbows comfortably on a padded surface while you spin, so you can support your body while in motion, but keep your hands free for typing.
The desktop holds your laptop and accessories firmly and comfortably while you get a workout.
It's compact — the bike is sturdy, but still folds up quickly and easily.
Find out more about the FitDesk here!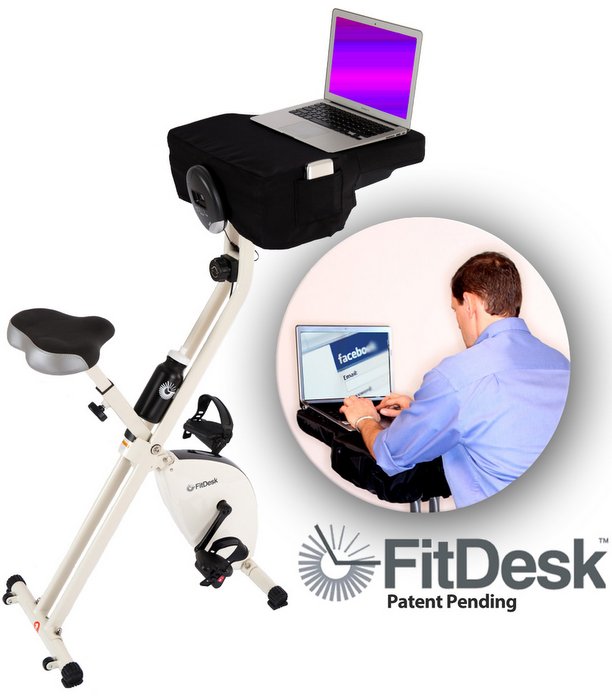 Note: This is an affiliate link