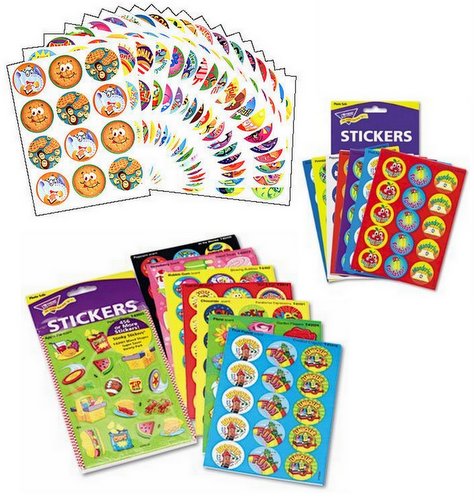 Smelly sticker fun
Play up the fun when giving your child a reward with some retro-style scratch-n-sniff stickers!
Give treats with a fun surprise — the smell of things like bubble gum, licorice, strawberry, pineapple, blueberry, tutti frutti, peppermint, chocolate, caramel, vanilla, apple, popcorn or honey.
Here are three you can check out!